Depending on the complexity of your project it can get pretty expensive. If you think that doing it your self is the cheapest way have in mind that the time is money. Why waste your time on learning to program when you could use that time to make some money?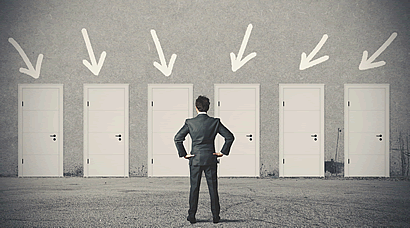 Luckily there is another way that is easier, cheaper, and quicker than any other. Try using dbBee. dbBee is frustration-free software used for publishing, maintaining and sharing data stored in your MS® Excel® Spreadsheet or MS® Access® database.
With dbBee you can use unlimited databases, create reports, add, delete or update your data, and if it contains less than 100 records per table or sheet, it is completely free for both personal and commercial use.

However if the free plan doesn't match your needs, upgrading to an unlimited paid plan is easy and it doesn't cost a fortune.

Everything is done by wizards which eliminate the need of coding and understanding how the code works. In just a couple of simple steps your Excel® Spreadsheet or Access® database will be turned into a powerful application. You can create your application within 5 to 15 minutes and that will save you a lot of time and money.
Share your data online. Send your application to your friends and collogues in form of e-mails, messages or social media posts. If you don't want your application accessed at dbbee.com you can easily add the application to your website simply by using copy and paste.
If you experience any difficulties or have any questions fell free to ask. We have an online support team, ready to help you create, manage and upgrade your applications. We like to help and we would like to see that our product is helping your success.