Advanced wizards – more than a fancy style
When we first started dbBee as a service our main idea was to make a simple and easy to use tool for publishing Access database and Excel workbook online and the simplicity was the key word.
It was good thinking and having our wizards as simple as they were helped dbBee develop into desirable and affordable tool for many, many users. Some of them were self-thought, more publishers and bloggers than developers, some of them were professional and semiprofessional developers looking for simple, easy and cheap way to add some custom stuff to web sites they developed or their clients.
In time, we noticed that third kind of users emerged out of these two groups – people that learned how to monetize their data(bases) and were looking for more features, ready to spend few additional minutes configuring their dbBee projects in order to get the result that suit their needs perfectly.
It is our general policy to listen to our users and to do our best to give them the best possible solution, so we analyzed the ideas they had and built for new advanced wizards that gave our users full control over the look and feel of their projects and much wider control over functionality.
Using advanced wizards, our users can change complete appearance of dbBee project, including colors, fonts (face and size), borders, label and data cell alignment, corner radius and type of navigation buttons (2d/3d).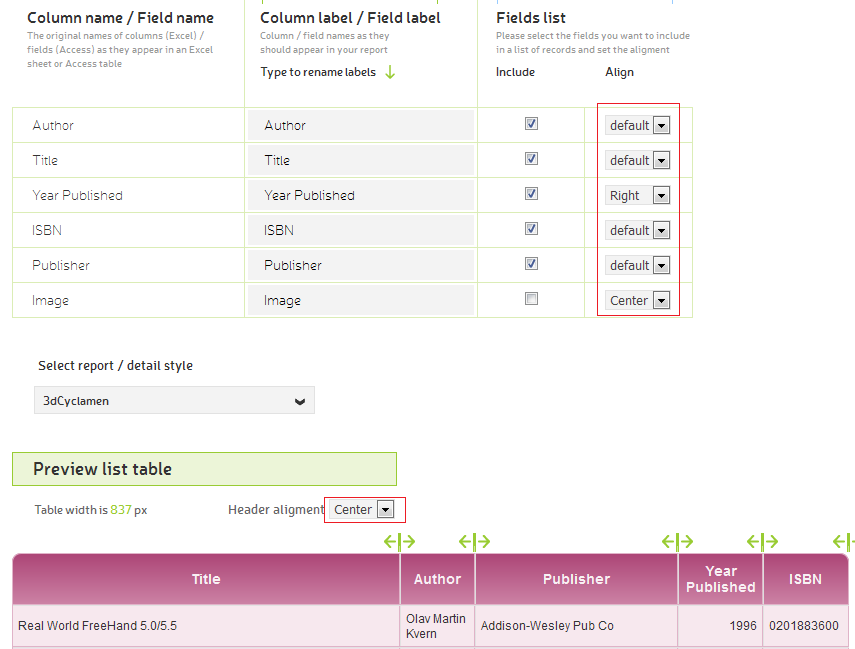 Now, with the advanced wizards, it is possible (and more important, still very simple) to set style of dbBee app to fully match the style of host page.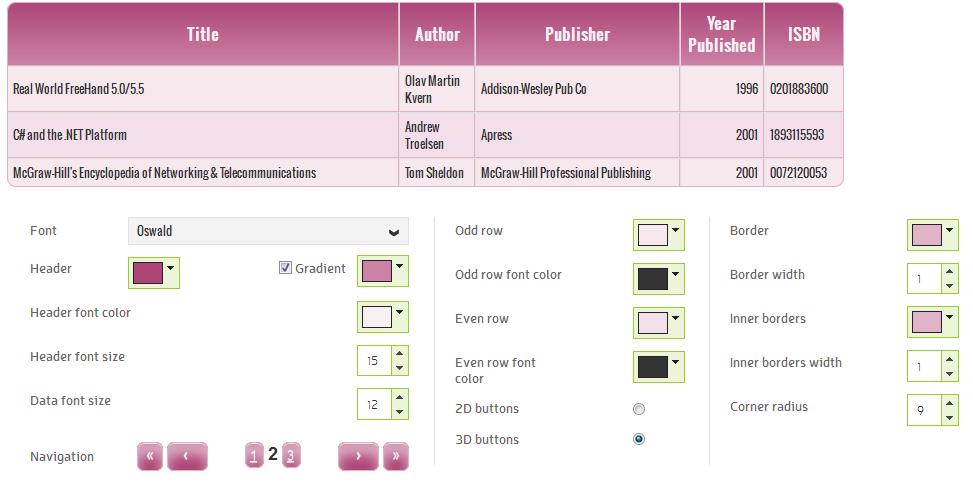 We also added three new settings related to functionality. Now users can hide the search box, set custom number of records per single page (including all records) and they also can choose to build much faster desktop-only version of their dbBee app, for many of our users' host pages are not responsive, so using the "desktop-only" setting they speed up the dbBee application load without losing any functionality.
Besides adding these advanced options to our four basic wizards (QB, QBD, CD and Admin) we also created a completely new, Advanced Search Form Wizard that significantly improves usability of entire dbBee service.
Although it looks a lot like CD wizard (and is as simple and easy to use as CD wizard) SF wizard enables our users create fully featured search applications with separate search values for every selected field and multiple options for building the search condition. You can allow your users to choose whether they want to search for records that meet all selected/entered values or those that meet any of them, or you can "lock" the app to always search for all selected/entered values. Also, you can "preload" search phrases/values in form of dropdown selection box or option (radio) buttons to make search even simpler for your users.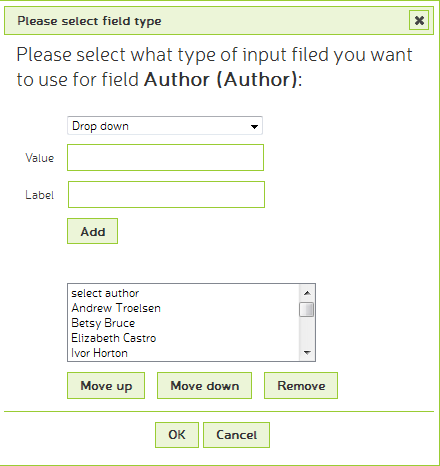 We will provide more details about SF wizard in one of future blog articles.